Value Engineering & Value Analysis
Boost your value
Globalization and changing customer preferences are forcing businesses to invest heavily in R&D in order to strengthen the continuous improvement process for their products. Since customers now have multiple options available to them, businesses have to differentiate themselves from the competition by providing additional features to gain the market share. This is forcing them to cut down their cost to achieve higher profit margins and increase market share.
Technosoft's Value Engineering & Value Analysis helps you in gaining the right equilibrium between cost, quality, safety, and resources to maximize the value for you.
Business Challenges
Embrace innovation at lower price.
Achieve customer loyalty
Product enhancement with creation of value
Enhancement of product performance at lower price than before
Our Expertise in VA/VE understands your business and helps you transform your product and services through a structured and customized approach that improves the value of your business. Our VA/VE can be implemented during any stage of Product life cycle management.
Our Value Engineering and Value Analysis services include:
Design Optimization
Weight / Cost Reduction
Modular Design Approach
Part/Feature Library & Configurator
Supplier Integration, Localization, Low Cost Sourcing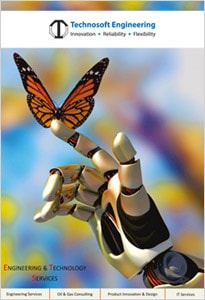 Download Brochure
Other Mechanical Services