Engineering Documentation / Standardization & Large Data Migration
It is important to look at a bigger picture while converting existing data into another format in the context of larger engineering goals. The goals for large data migration and standardization should not only be in-line with the proposed new software initiative, but also a formal component of your engineering strategy.
Technosoft experts enable you to visualize future demands and assist you in rigorous planning and detailed analysis required in CAD migration. We help you in standardizing the existing records before migrating to a new platform. This helps in redefining engineering standards and processes to gain higher benefits.
With a decade long experience in data migration, we assure you the best results in quick turnaround time. Our team of highly experienced engineers follows a structured process to understand your needs and takes care of the smallest details to customize the migration process.
Some of our expertise in Engineering Documentation/Standardization & Large Data Migration includes:
2D to 3D Conversion
Imperial – Metric Conversion
Large Conversion Programs
Engineering Documentation & Standardization
CAD Customization & Configurator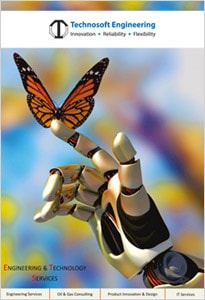 Download Brochure
Other Mechanical Services